The mountains of the Central Tian Shan have become a new tourist destination for mountain bike enthusiasts from all over the world seeking for the most thrilling and breathtaking bicycle ride experience.
During this exclusive trip, you will enjoy cycling along picturesque landscapes and various types of terrain ranging from the high mountain passes and green valleys to deserts and canyons. You will get an unforgettable camping experience, spending nights in the open air with an opportunity to listen to some guitar songs by the fire. All this together with excellent service along the way made the mountain bike tours in Kazakhstan one of the most popular in the world.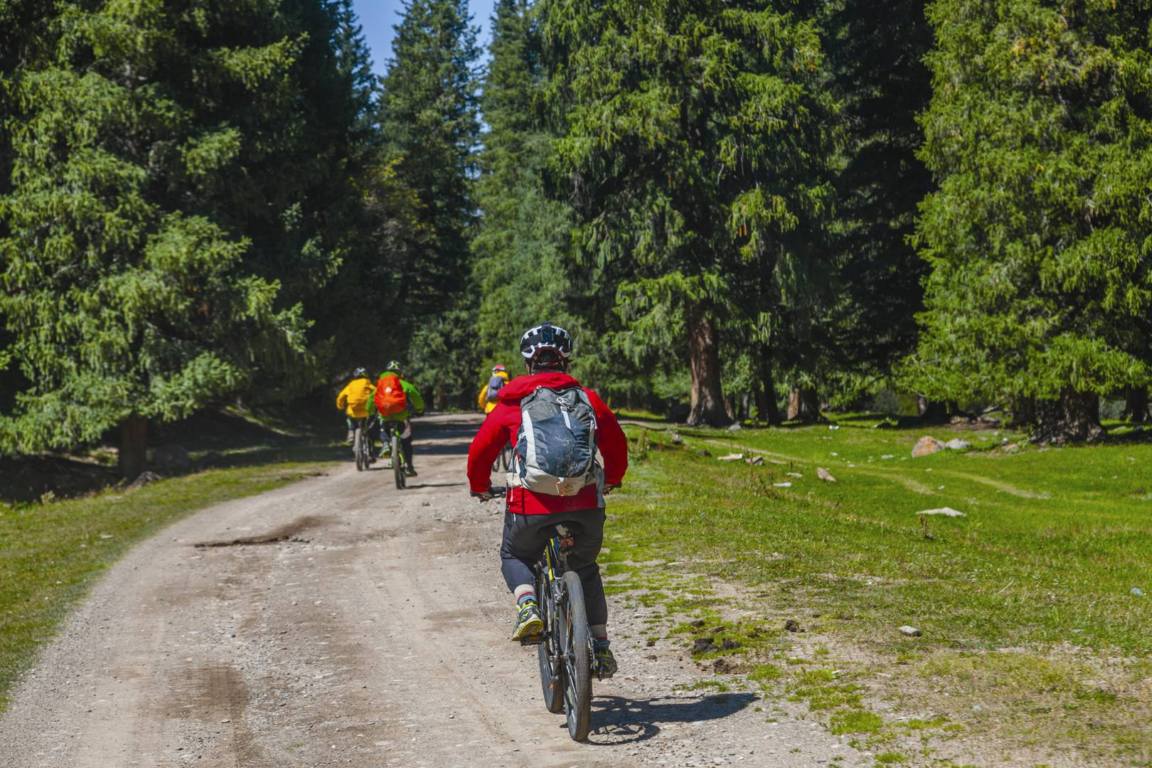 This is an unforgettable experience that will help to discover yourself from the other side, explore unique sights of the National Parks of Kazakhstan.  This is a completely thought out exclusive trip, where you will be accompanied by an experienced crew who know the route like no one else. Your personal tour-guide / mechanic will lead your group and fix any breakdown if necessary having all spare parts on board. Our highly-trained chef will follow you along the entire route to treat you with delicious meals and make your outdoor camping experience pleasant.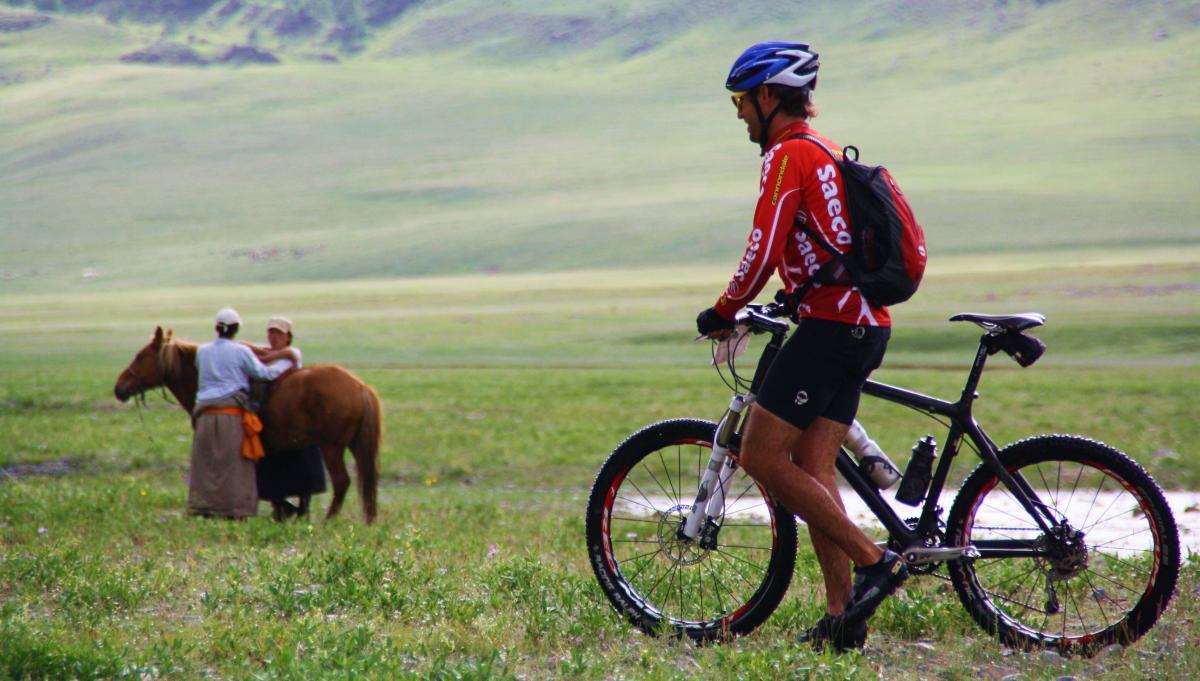 Our biking tour includes all transfers, accommodation, and meals. Everything else that you may need for your trip; from renting a bike with spare parts and personal equipment (helmet, gloves etc.) is available on demand. All our packages are all-inclusive, which means all you need to worry about is getting best memories from your cycling trip to Kazakhstan.