Don't roll the dice when planning your next gaming getaway!
If you really love playing and winning - try your luck in Kazakhstan.
Kazakhstan is a great place to have fun where one can find all kinds of entertainment, including Casinos. From high rollers and slot slingers to those who just enjoy being around betting buzz Kazakhstan has got something to offer. 
There are two main areas for legal gambling in Kazakhstan - Borovoe, and Kapchagai. Both places are located close to the two main cities of Kazakhstan and feature their own unique atmosphere, developed infrastructure and of course world-class entertainment and other leisure facilities available for gamblers.
 
Hidden in the picturesque region – Borovoe has a number of casinos and luxurious hotels surrounding a beautiful lake. The resort is located two and a half hours away from the capital city Astana and is also known as "the Pearl of Kazakhstan", or "Kazakhstan's Little Switzerland" thanks to its beautiful nature, an abundance of lakes and the rich flora and fauna. 
One of the largest and most luxurious casinos in Central Asia, "Cash Ville Casino" is located in a grand five-star Rixos hotel in Borovoe resort. The Casino offers higher bids and a relaxing atmosphere. For those who truly enjoy gambling Cash Ville Casino offers individual terms and bids as well as a wide selection of games and their variations, featuring the following games: American Roulette, Black Jack, Baccarat and the most popular types of poker. The minimum buy is $300 during the weekdays, and $500 on weekends.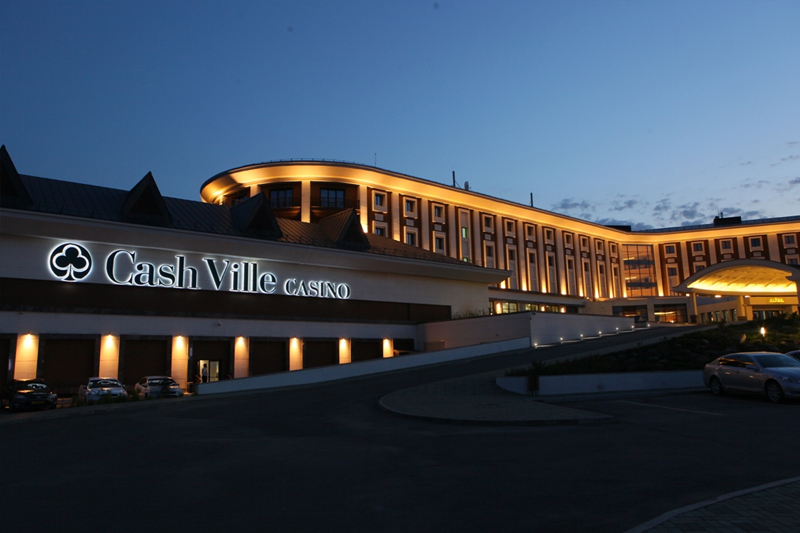 If you travel to Almaty, there is a certain charm about the Kapchagai casino strip located 30 minutes away from the city bringing a slight resemblance of Las Vegas back in the days. Kapchagai is the name of the largest water reservoirs in Kazakhstan that became a gambling paradise for the casino lovers. There is a good variety of casinos in Kapchagai ranging from mid-range entertainment centers to the luxurious high-end casinos where standards of reliability, comfort and impeccable service with an individual approach are highly valued by the frequent gamblers.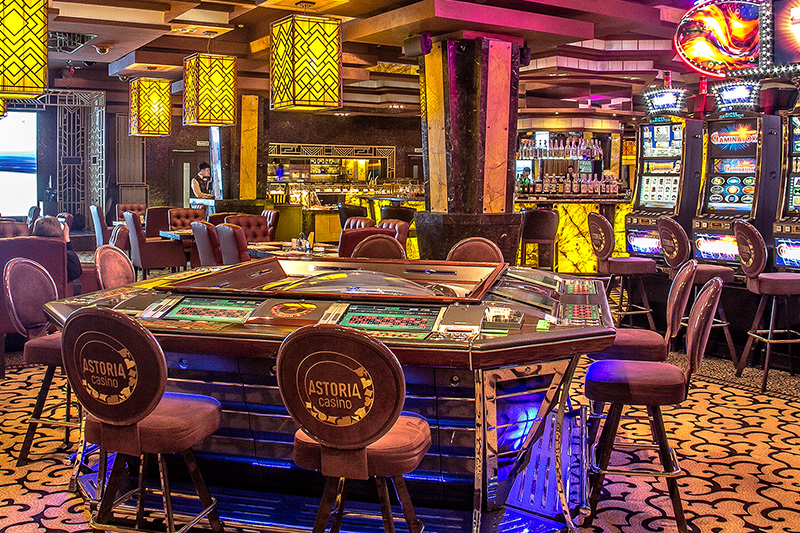 Aveneer DMC offers customized gambling trips to Kazakhstan based on your individual needs and desires. We will make your hotel arrangements, any transportation requirements (incl. helicopter flights), dinner reservations, entertainment programme, etc. Ultimately, we will ensure that your casino travel experience is well-organised and fun. 
Let your lucky stars align for you in Kazakhstan when you visit one of the best casinos in Kazakhstan offering high-end gambling and leisure facilities, luxurious atmosphere with the VIP services for the gamblers.