City of Apples - Almaty
Almaty is the biggest and most developed city of Kazakhstan with the population of 1.8 (10% of Kazakhstan population) million inhabitants located on the South  East of Kazakhstan, at the foothills of Tien Shan mountains. The city is known as the economic, cultural and industrial heart of the country, Almaty generates 20% of countries GDP and is among Beta-Global cities.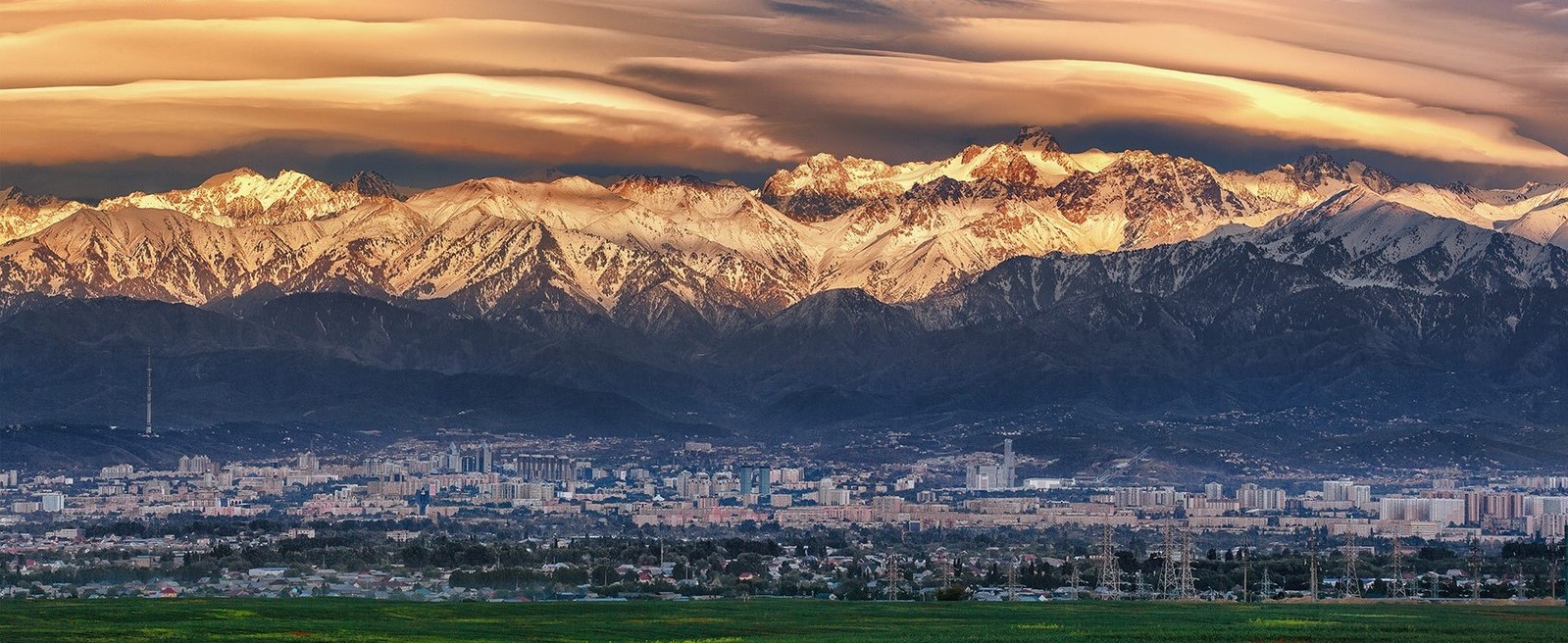 Панорама города Алматы с Бурундая © Денис Мить
The name Almaty comes from Almatu, which was the name of an ancient settlement that was once in the place of Almaty. The city is believed to be the home place of Malus sieversii, ancestor of the modern domestic apple. Almaty served as the capital from 1929 till 1997 when president Nazarbayev moved the capital to northern city Astana. Almaty is a leafy city with Gardens, parks, boulevards occupying over 8 hectares of the city territory and unique climate with temperatures in summer indicating the same as in South East Asia, while in winter same as in Scandinavian countries.
Today Almaty is European style city with wide streets, green parks, stylish cafes, elegant restaurants, and booming nightlife. The city has more than two hundred restaurants and cafes and in addition to a great many hotels suitable to all budgets and ranges.  The cultural side of Almaty is rich as well. There are numerous museums, with most prominent National Central Museum, Archeology Museum, Almaty History Museum, and Museum of Kazakh Musical Instruments.
Theaters are represented by the Abai Opera and Ballet Theater, Conservatory and Philharmonic Halls, Kazakh, Russian, German and Uyghur Drama Theaters. Talking of sights, one has to visit Kok Tobe recreation area, located on the hill that can be reached with an aerial tramway. Highest skating rink in the world Medeo and ski resort Shymbulak that lies 2200 meters above sea level are also must visit places in Almaty. There are 125 fountains in Almaty that start working 25th of May and finish 25th of October. There is a metro in Almaty, the first line of which was opened in 2011 and 2 more stations are to be opened in 2019. Almaty regularly hosts major sports events, 2011 Asian Winter Games, 2017 Winter Universiade, 2013 World Box Championship are few of them. Apart from that world-renowned bicycle race, The Tour of Almaty is hosted every year.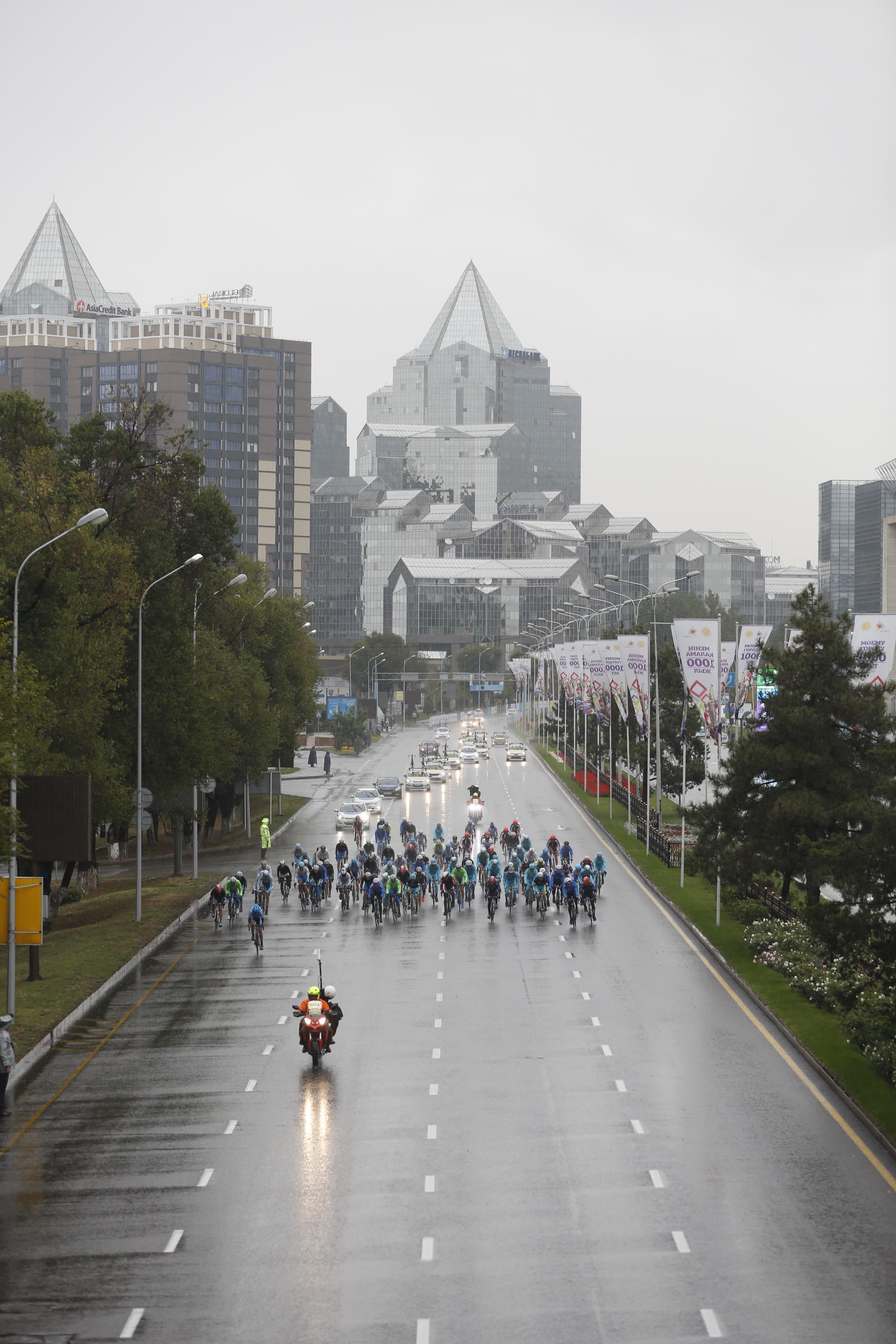 Annual Tour of Almaty race. © TourOfAlmaty.com  
 
The Almaty transportation system is represented by an extensive network of buses, trolleybuses, and metro. The Almaty metro ranks among the top ten most beautiful and modern metros in the world.
Talking of Almaty, we couldn't have missed mountains. Since Almaty lies on the foothills of great Tien Shan range, mountains can be spotted from any place of the city, amazing fact is that 15-minute drive from the city center will take you in some mountain wilderness. Lovers of hiking, skiing will definitely love this feature of Almaty.
 
Almaty is probably the most charming city of Kazakhstan with luxury malls, hotels of every variety, fancy restaurants, and cozy cafes, green parks, wide streets, budget to super expensive cars and of course friendly people of different ethnicity, religion, race and language who share one common thing - love for this city.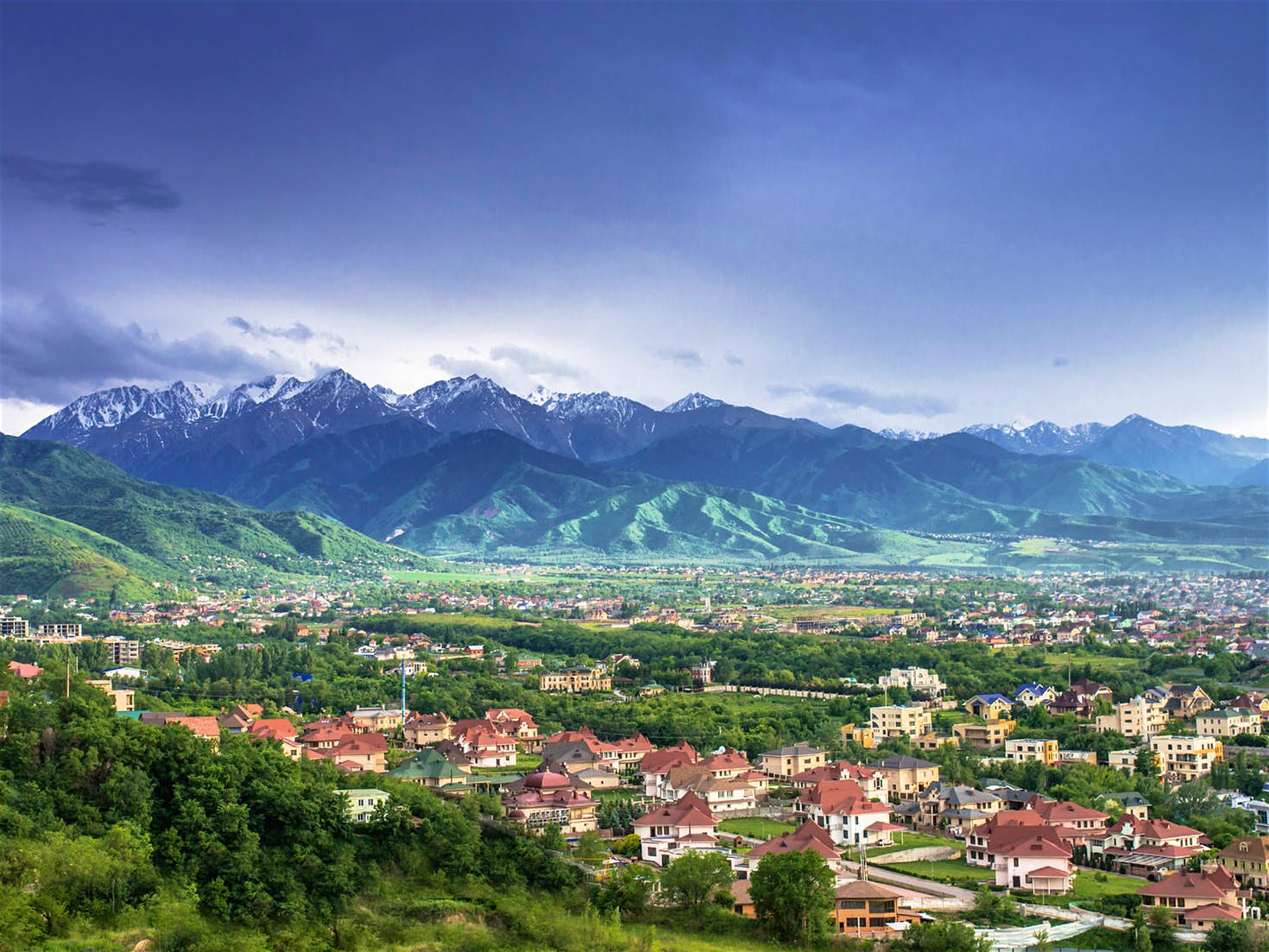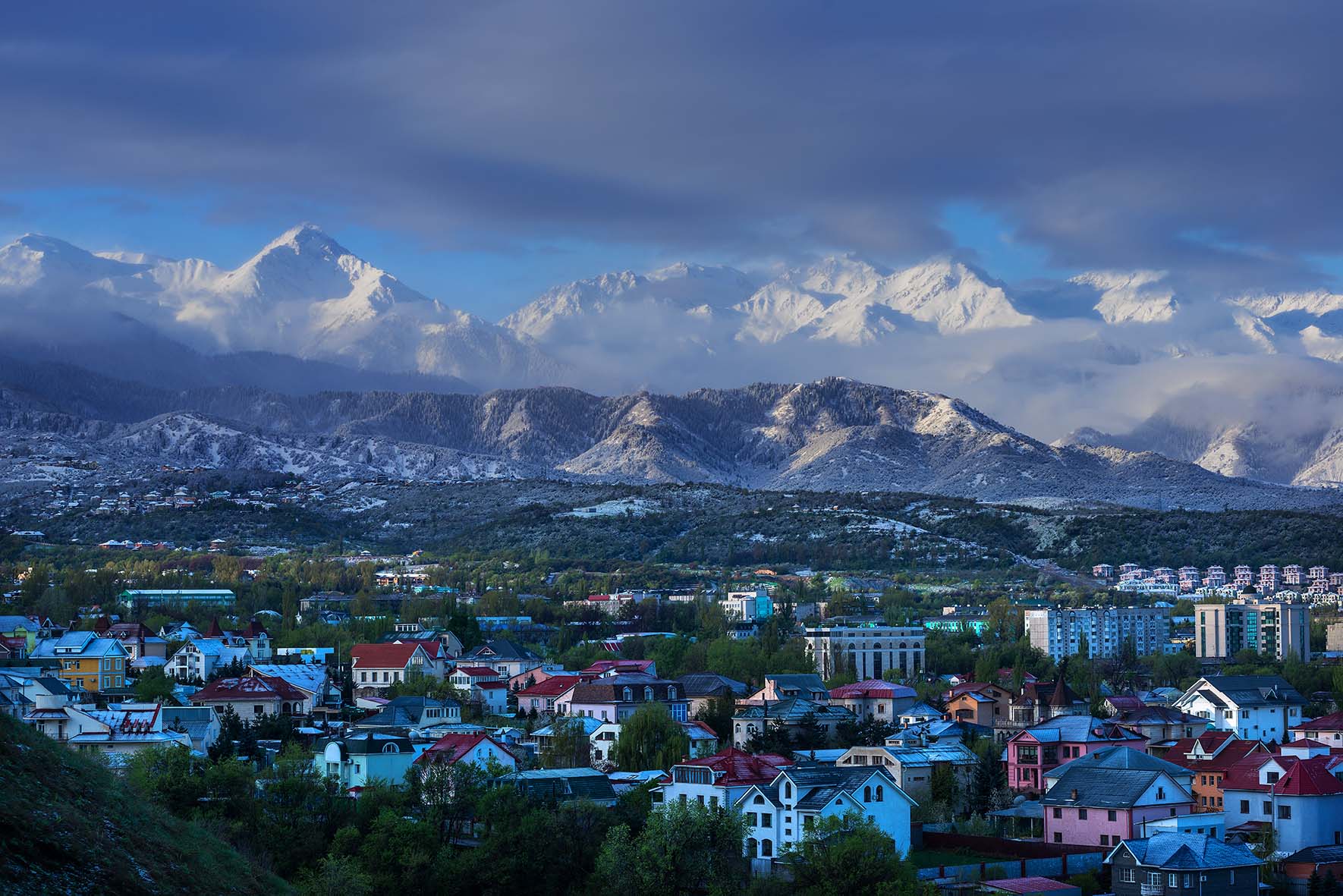 Almaty in early winter. © Aiman Turebekova