Astana boldly claims itself as the "capital of the great steppe" and it has every right to do so. 
The newest capital of Kazakhstan, a child of President Nursultan Nazarbayev whose initial idea was to shift the capital of Kazakhstan from Almaty to Astana. Since changing its name into Astana (means "Capital" in Kazakh) in 1998, the city has never been skimped of petrodollars Kazakhstan earns. The gray and dull Soviet buildings gave way to the bold architectural burlesque of architects from around the world. Norman Foster, Manfre di Nicoletti, Kishio Kurokawa is a short list of star-chitects invited to fulfill their bravest and daring projects in Astana.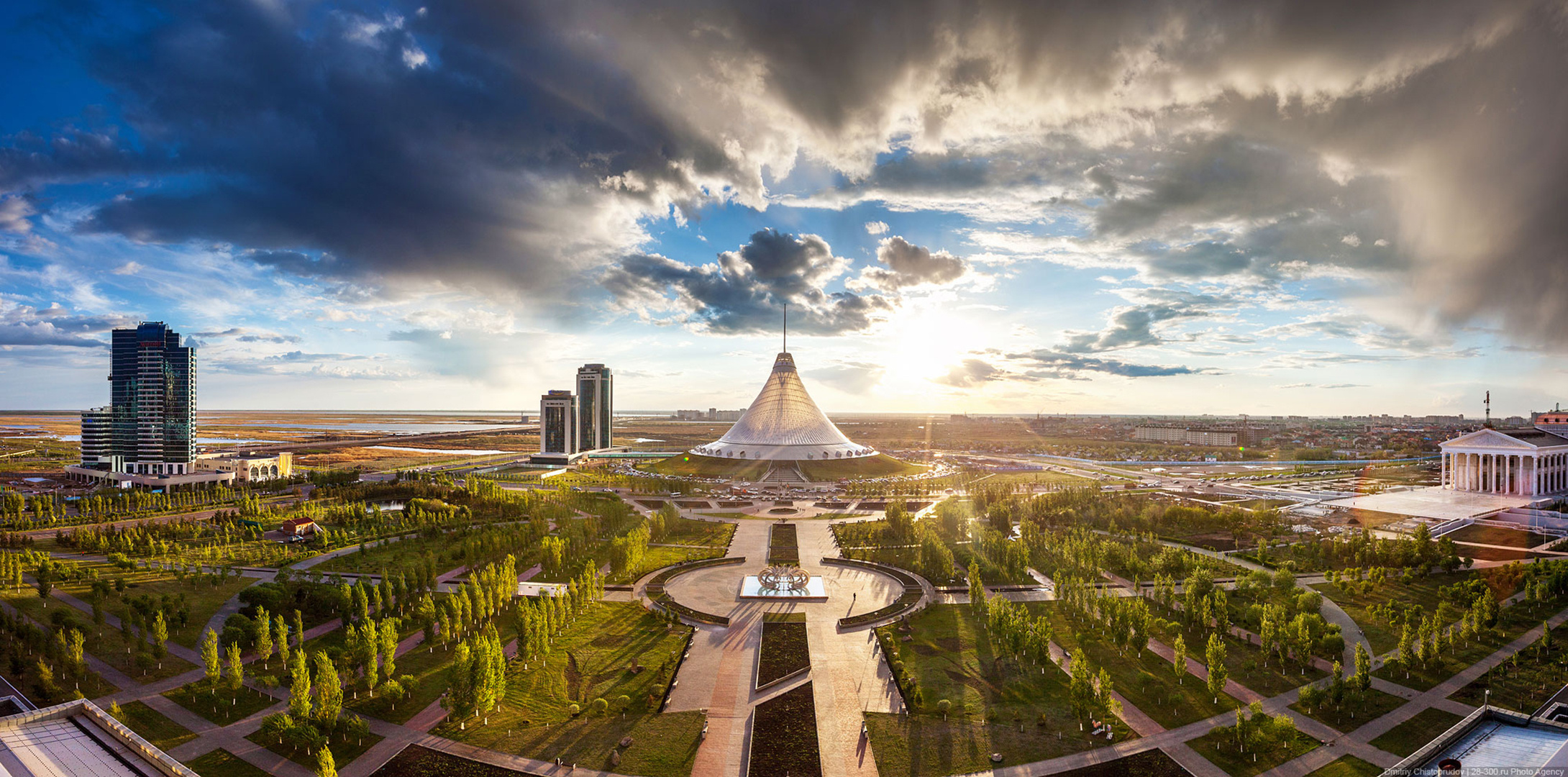 Baiterek, the Museum of the First President, Ak-Orda, Palace of Peace and Harmony, Khan-Shatyr mall, the Hazret Sultan Mosque, the Astana Opera House and The Nur-Alem Sphere are included in the list of places you are highly advised to visit in Astana. Designed and built using the best architectural practices, innovation and the entwined Kazakh national motifs these state of the art buildings impress not only by the scale but also by their architectural refinement.
The city has an administrative and official rhythm of life. Most people whom you may see on the Nurlyzhol boulevard during lunch time are dressed in office attire. Some rush to the nearest mall to have lunch, others enjoy a sandwich on one of the boulevard benches. It can be undoubtedly assumed that most of these people are government workers who sometimes may seem to make up the lion's share of the city's population. Also, Astana in comparison to other cities of Kazakhstan has a large number of foreign citizens and expats.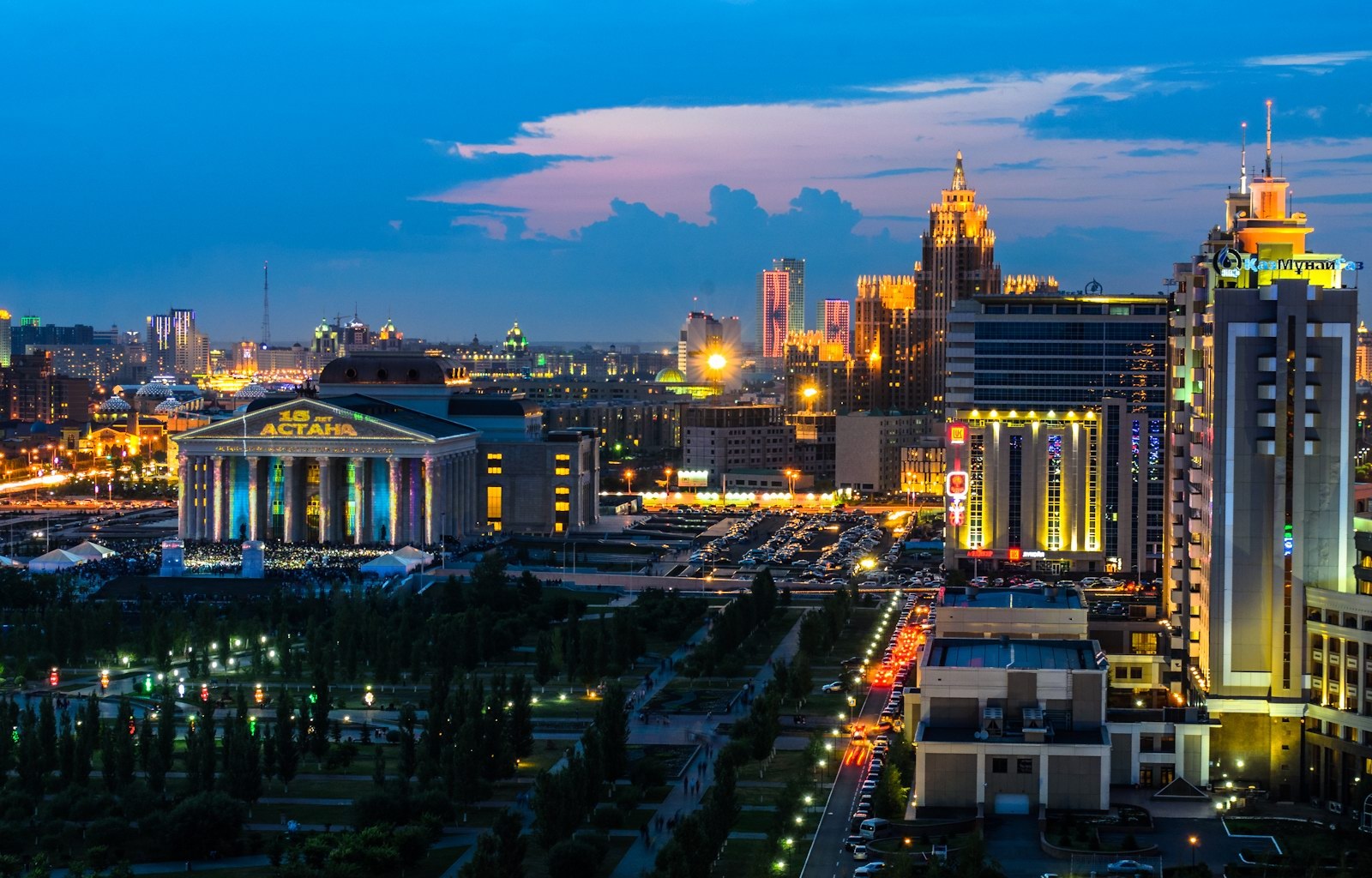 Astana at night. © Tkachenko
Another feature of the city, which immediately gets into the eyes - lots of luxurious cars, scurrying through the wide and clean streets of the city or parked at the malls like Khan Shatyr (the highest tent in the world, Norman Foster's project). Quite inexpensive gasoline, the highest level of salaries in Kazakhstan coupled with the Kazakh mentality led to the good amount of expensive cars in the city.
Walking down one of city promenades or parks, one will witness a number of young people, families with kids, couples. You can feel that the locals love the city, which is quite fair since the city is actually very beautiful. No one wants to miss even a piece of this glaring, dazzling, colorful city.