Kaindy
Lake Kaindy is an amazing creation of nature, included in the fifteen beautiful lakes of the planet. The place in the extreme South East of Kazakhstan, 300 kilometers of Almaty. Many travelers dream to see because it is where tourists can witness amazing natural phenomenon - straight from the mountain lake some mystical peaks rise 15 meters high, which looks like a wrecked ship matches...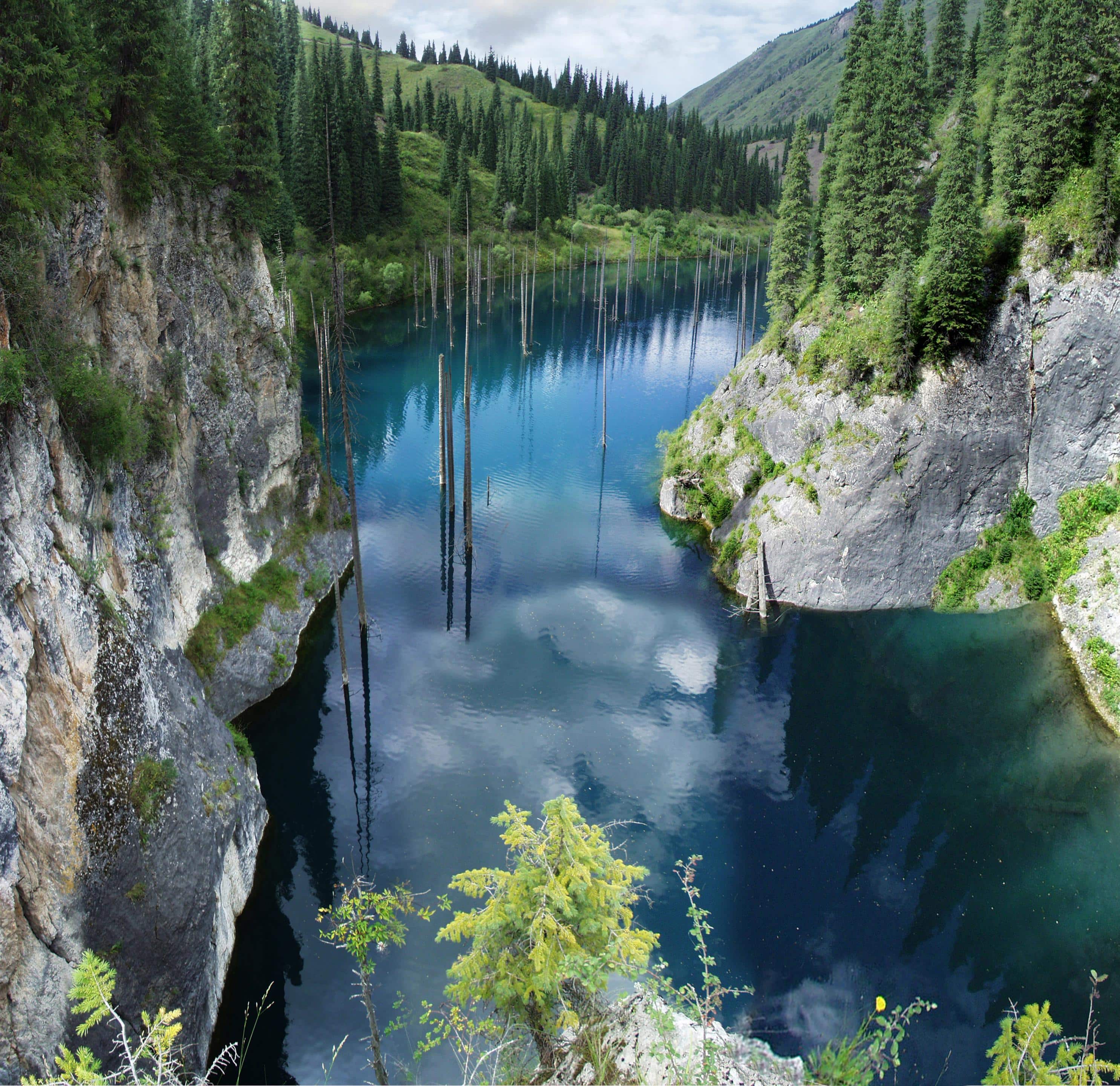 In fact, the peaks sticking out of the water are dry fir trunks. The trees themselves "drowned" in a mountain lake. In any other place, they would have rotted long ago, but in Kaindy  due to cold water (even in July, not higher than 6 ° C), trees literally preserved. So in clear weather they are perfectly visible through the water and many divers can walk along the paths of this fabulous underwater forest!
Kaindy in Kazakh means "birch". The paradox is that Lake Kaindy is surrounded by a magnificent coniferous forest. The explanation is very simple: below the lake, there is a largest in the entire Tien Shan birch grove, which gave the name to the gorge, the river, and the lake.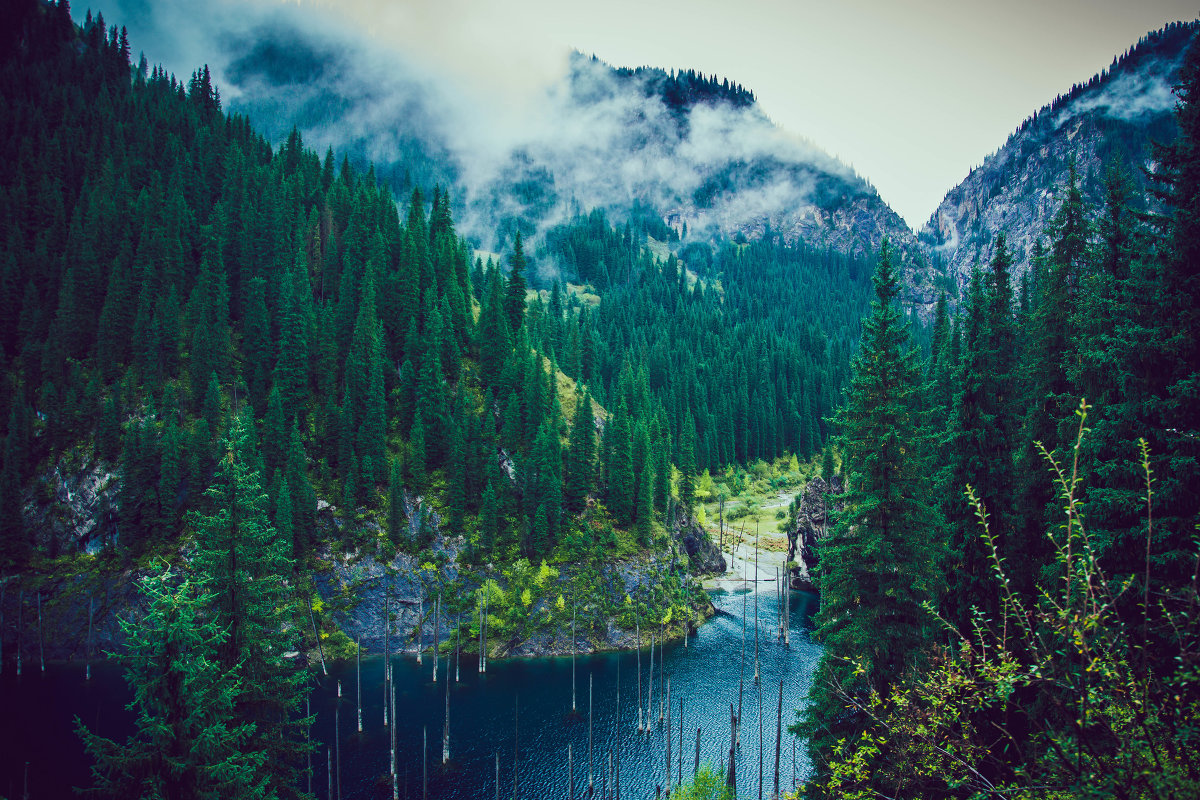 Despite the unusual and mysterious view of the lake, there are no secrets in its history. Just over 100 years ago (in 1911), the southern slopes of the Zailiysky Alatau and the northern slopes of the Kungai Alatau shuddered from the strongest Kemin earthquake. Tremors continued for 5 minutes, the strength of which exceeded 8 points and as the result the cliffs and stones collapsed into the gorge, forming a natural dam. Soon enough water flooded the coniferous forest growing in the gorge and creating Kaindy lake. The length of the lake is about 400 m, and the maximum depth is 21 m. The water in the lake is fresh. It practically does not contain dissolved salts and is identical to water, which undergoes multilevel purification in the laboratory.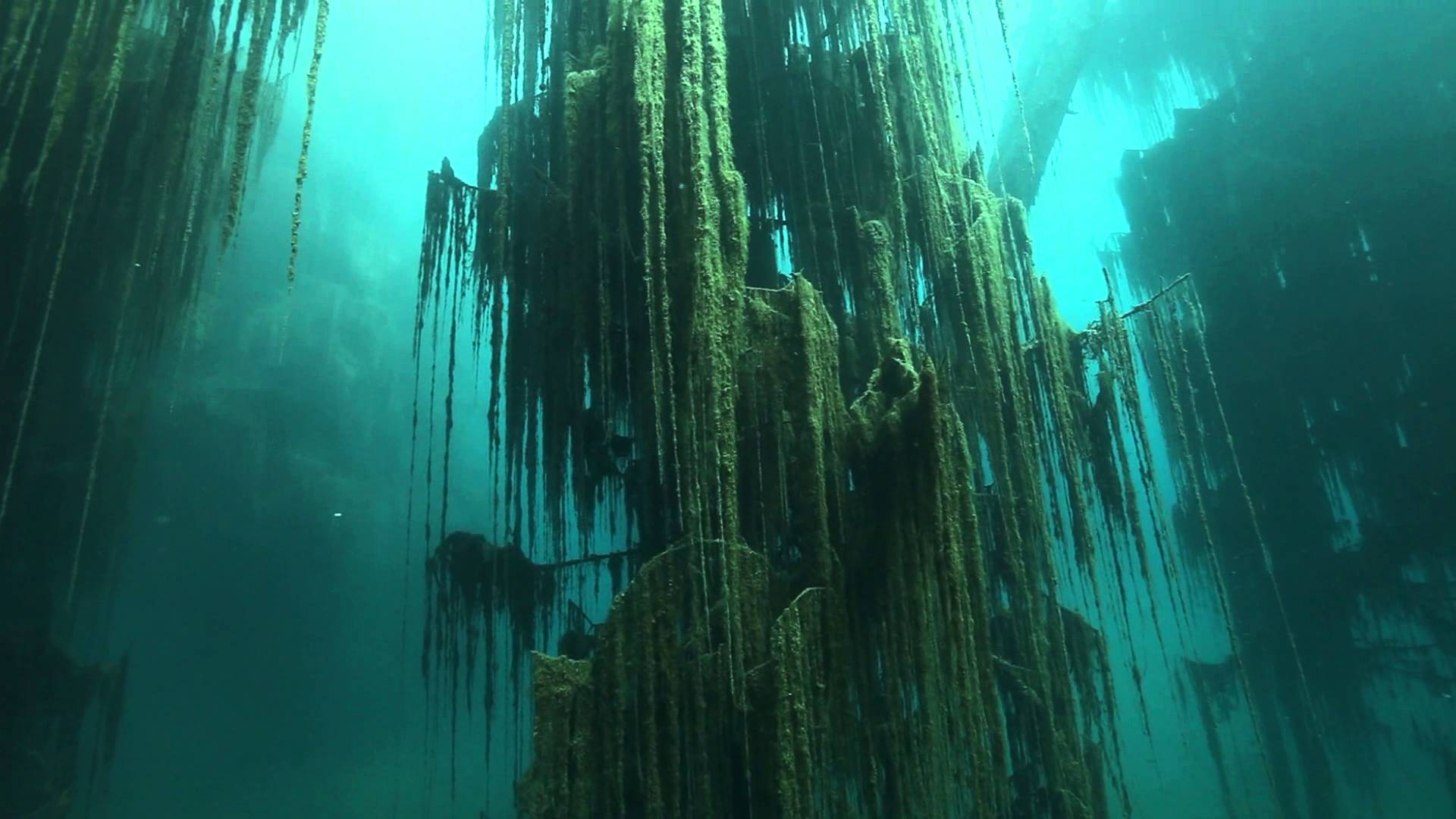 Underwater forest. © Kalashnikov
The drive from Almaty to Kaindy takes more than five hours by car and the last part of the road is a whole adventure itself. Most of the route runs along the highway (about 190 km along the Kuldzhinskiy tract). Be prepared for the fact that the river will have to be waded twice. In addition, you will meet quite steep descents and rises, so that this road can be overcome only by cars with increased mobility. The last part of the road will pass through a majestic birch grove.
Unfortunately, there is a risk that this magical place will disappear; 2011 mudflow almost destroyed the lake, decreasing water level to 3 meters and carried away quite some of the dry firs.I
f you wish to visit this marvelous place - don't waste your time, contact AVENEER DMC right away!